The following players have been selected to represent MCU U15's and U17's team for the forthcoming fixtures against the LCU on 27/06/2023.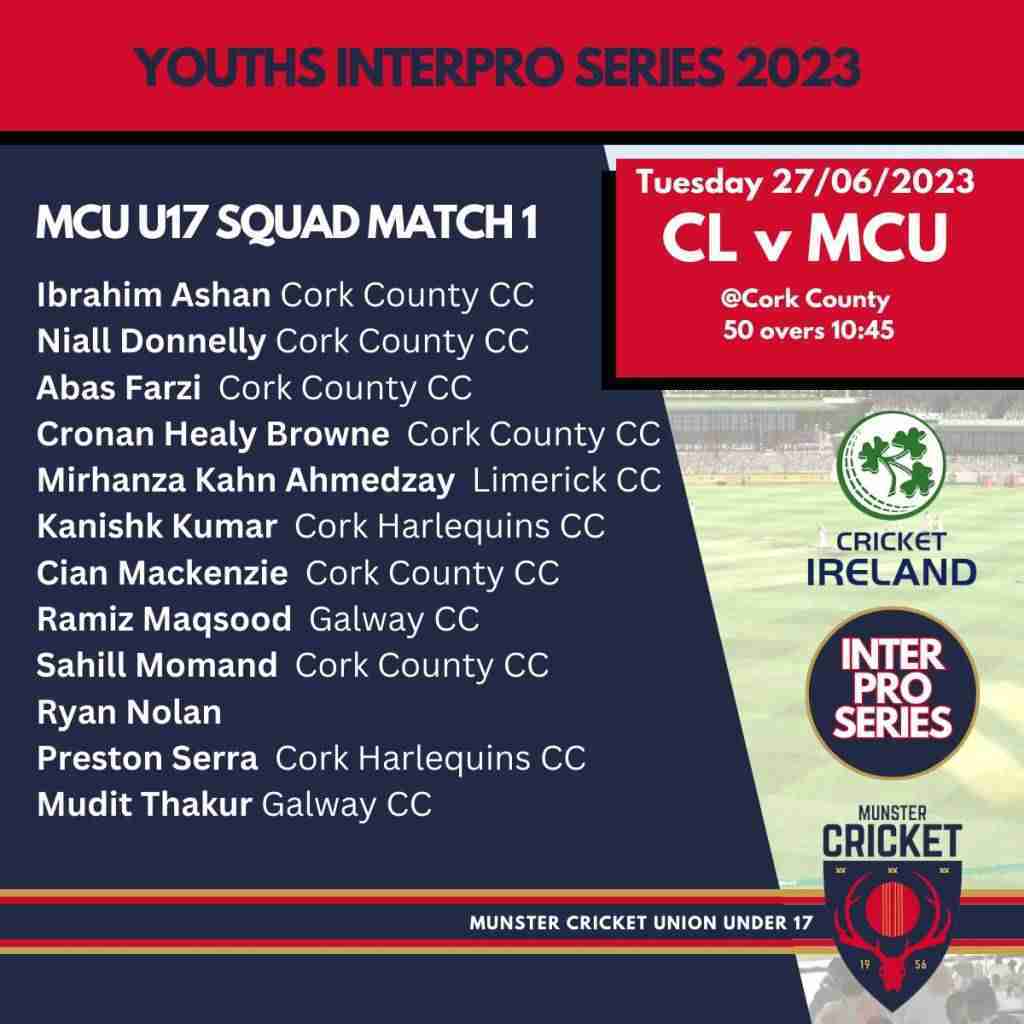 Stefano di Bartolomeo
Coach MCU U-17s
"I am really looking forward to the series with the boys, we only have had a few
sessions, but I am happy with what we have, don't get me wrong, plenty of work
to be done for these young lads to develop, but the best way to do that is to
challenge yourself against the best peers in the country. I know there was winter
training with Ted for the first time, so things are improving, but we are starting
from a positive place and looking forward to the games.
Our primary focus will be on ourselves and how we can compete and improve
as a group; plenty of challenges are ahead. Still, we are looking forward to
those challenges and developing as cricketers."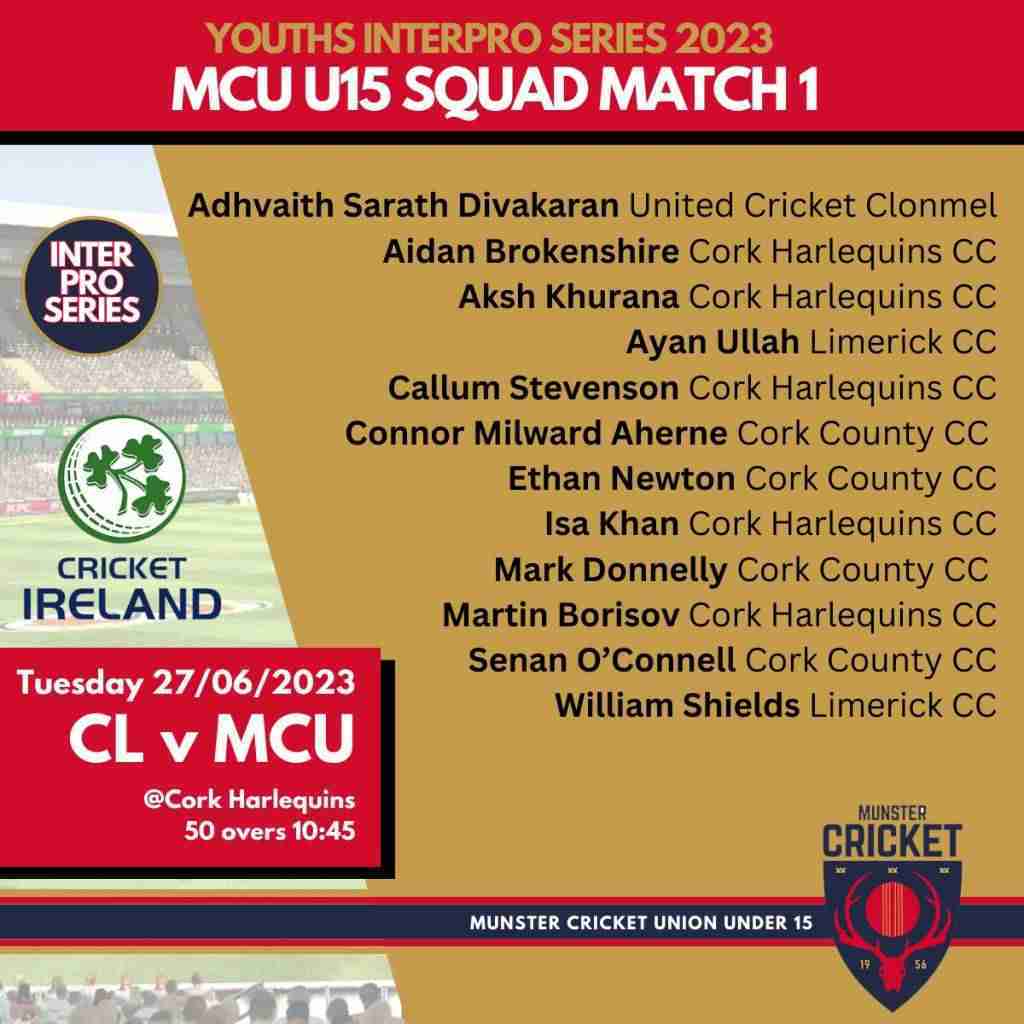 Abdul Jabbar Younas
Coach MCU U-15
"after a long winter program ran by Ted ( Ted Williamson ) and having 28 players involved it is now the time for all that hard work to come to the fore as we start the IP series this Tuesday vs Leinster. It was hard to narrow the squad down from 28 to 12 for the day with so many good players now coming through the youth ranks throughout Munster.
Come show your support by attending the games in Cork County CC and Cork Harlequins CC