Cricket Ireland has released details of six bowling sessions aimed to uncover raw bowling talent, inviting boys and girls between 13 and 18 years of age to register their interest in attending and showing their bowling skills in front of national talent pathway coaches.
Over the last decade Cricket Ireland has been investing in the development and continual improvement of its talent pathway and performance systems across Ireland. In 2013 the relaunched men's Test Triangle Inter-Provincial Series provided impetus for the men's side of the game, while the launch of the Toyota Super 3s Series did the same for women. In 2014 the Shapoorji Pallonji Cricket Ireland Academy was established and in 2018 a restructure in the national youth pathway saw new roles created, one of which was the National Talent Pathway Manager & Coach.
The 39-year old former Ireland international, Albert van der Merwe was appointed to the role in April 2019. Van der Merwe had played 21 times for Ireland between 2010 and 2012. A right-arm off-spinner, he claimed 40 wickets at an average of 22.55, with a best of 6-27 against Kenya in 2012. After finishing his international career, he continued playing at club level and developing his coaching career, being appointed Head Coach of Leinster Lightning in 2016, leading a squad that has won five titles and cups during his tenure.
Since his appointment, van der Merwe has been busy in refining and further developing the structures needed to ensure a pipeline of talent is fed into the national system for future years, as well as supporting the work of the Academy and taking several national youth sides away on tours.
Van der Merwe said:
"It's been an incredibly busy year, but no busier than I imagined coming into the role. There is so much that happens behind-the-scenes that fans of the game never see or appreciate at times. Talent identification and development is a long-term proposition, and to have a dedicated Manager in the role is enormously beneficial to the sport as a whole."
"While we have robust talent identification processes in place, and great coaches to guide and work with the players in each Provincial Union, kids develop at different rates – some players show flashes of raw talent early, while others take time to find their game. Just take George Dockrell, for example – he was a young tearaway pace bowler when he started out, and it just took a good coach with an eye for talent to see his potential as a spinner. This has led him to a decade in the national team so far."
"No matter how good a system is though, there is always the potential for some players to slip through the net. So during the month of October, we will be running six separate sessions in three locations across Ireland searching for young players that could become Ireland's next generation of bowlers. We're looking for fast bowlers, slow bowlers, bowlers who swing it or bowlers who spin it. Players in Leinster, Northern and North West provincial unions will be able to attend local sessions, while players from other parts of the country will be encouraged to register at their nearest session."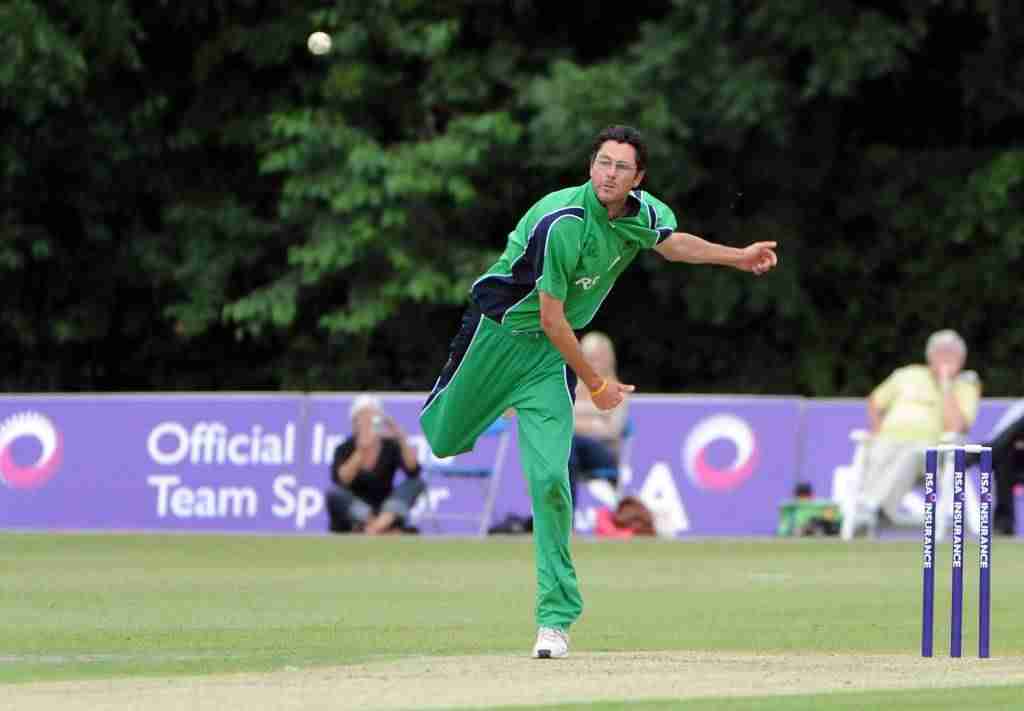 BOWLING SESSIONS
NCU Fast Bowling Session – 11 October, 6pm-9pm, University of Ulster, Jordanstown
CL/MCU Fast Bowling – 13 October, 9am-12pm, North County CC
NCU Spin Bowling – 18 October, 6pm-9pm, University of Ulster, Jordanstown
CL/MCU Spin Bowling – 20 October, 9am-12pm, North County CC
NWCU Fast Bowling, 25 October, 6pm-9pm, Bready CC
NWCU Spin Bowling, 1 November, 6pm-9pm, Bready CC
REGISTRATION