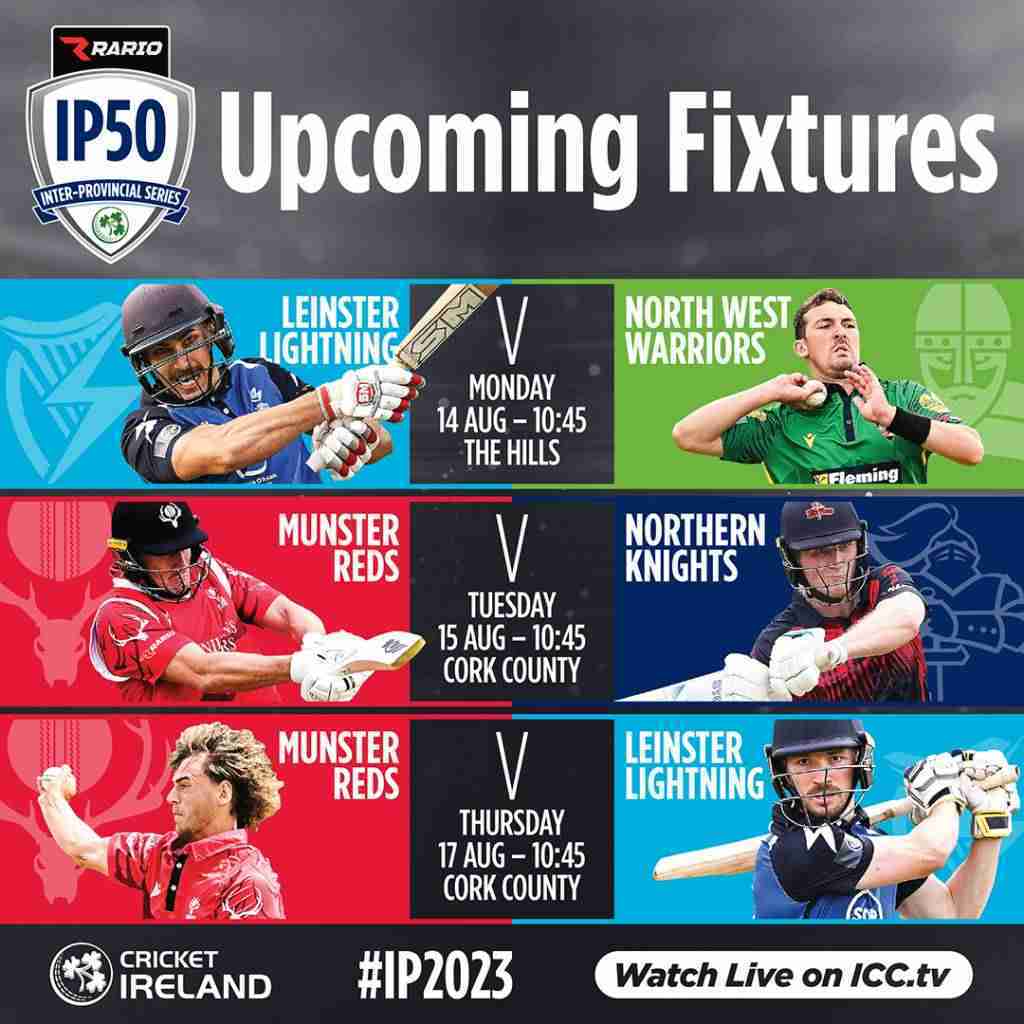 the team is as follows
Ali Frost
Ben White
Byron McDonough
Gareth Delany
Josh Manley *Loan from NCU
Liam McCarthy
Matt Ford
Mike Frost
Murray Commins
Tyrone Kane
PJ Moor
Ryan Joyce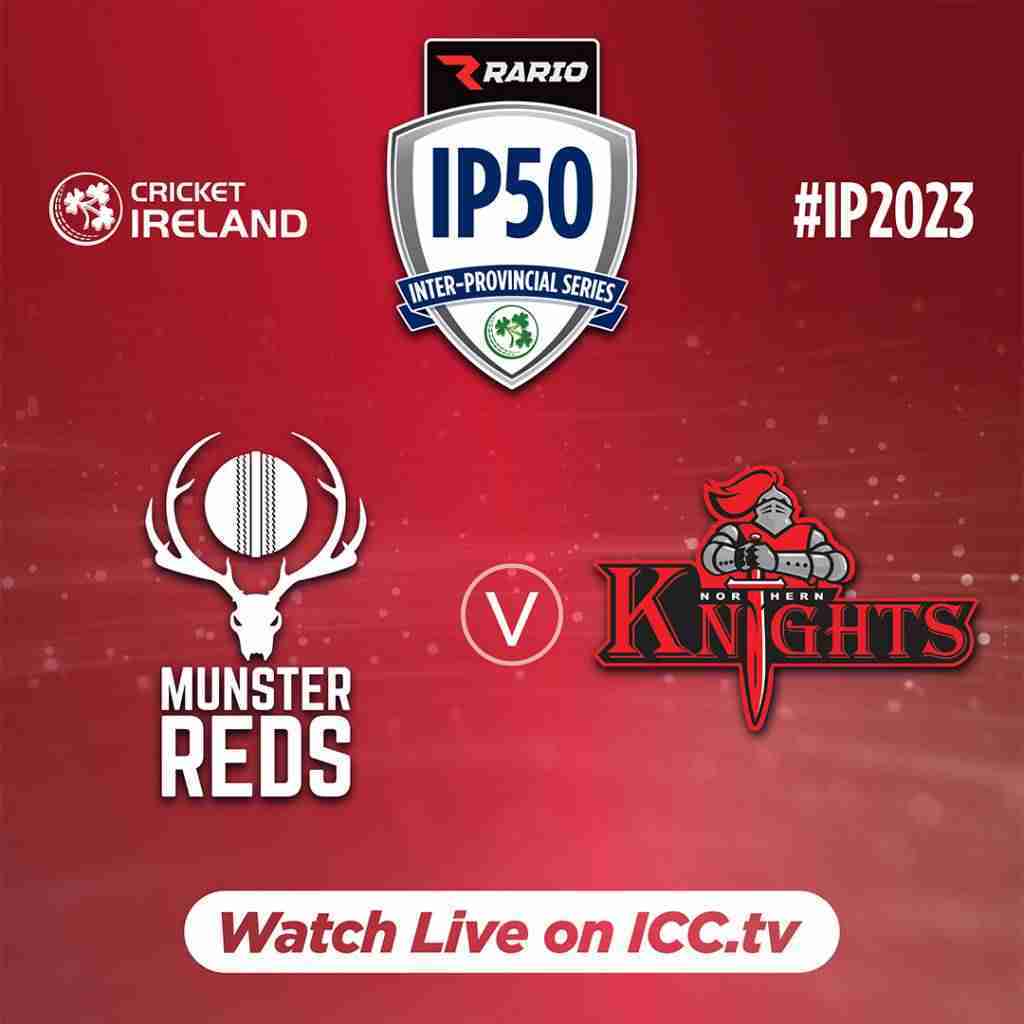 Jeremy Bray , Head Coach of the Munster Reds said
Really looking forward to the IP 50 this week after a few months since our last match. Great to have nearly a full strength side with only Curtis campher missing. Also great to have munster based players Ryan joyce and Byron McDonough part of the the match day squads.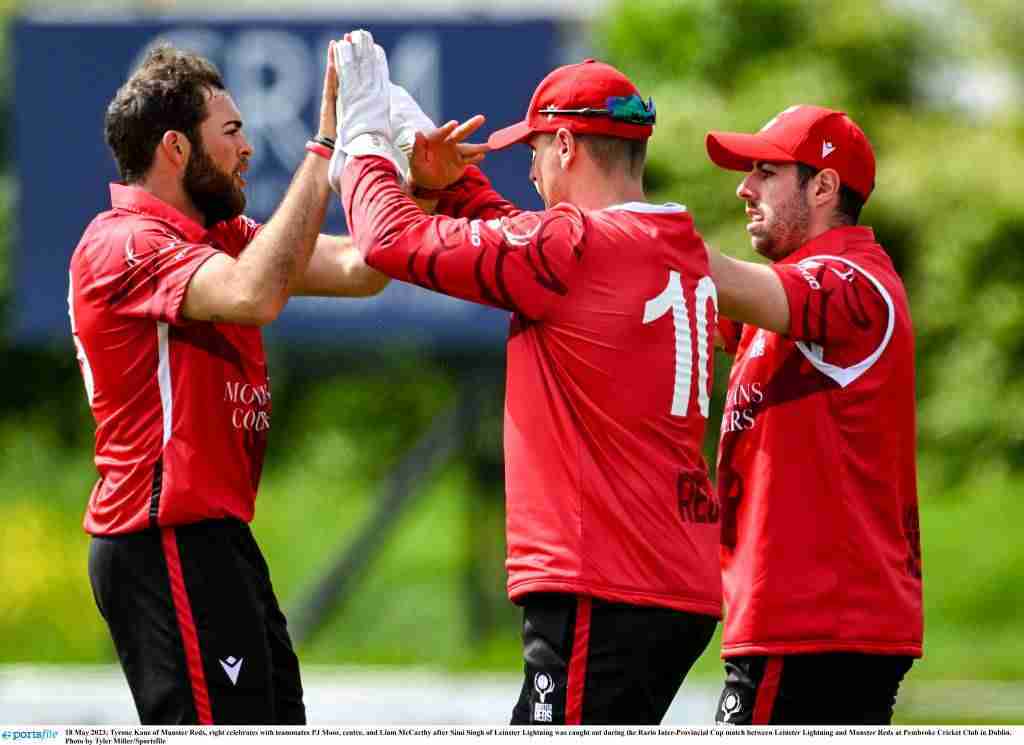 Joe Moynihan – GM of the MCU said .
Its great to have the boys back playing in the Mardyke for the double header vs the Lightening and the Knights . Really looking forward to seeing what the boys can do . Also cant wait for Wednesday where the players are having an hours training between 2.30 and 3.30/4 with the youth of the Munster Cricket Union . It should be good fun and great for the next gereneration of players in the Union to see the Reds in Cork .