As part of an Evening Echo series profiling cricket players in Cork during the sports-free pandemic, they caught up with Diarmuid Carey this week. He is one of Munster's best young players and, like everyone, is very frustrated with the current situation.
Cricket Ireland (CI) have said they will look at things coming up to the end of May. No one knows really but Carey is still trying to do his best to get through the restrictions and a regular plan each day is certainly helping him. "I get up early to study for my online college exams which are running currently," Carey said.
"This then leaves the afternoon free for fitness and some relaxation. We've been asked to do some videos for CI, where we're showing ways of using household items to create drill equipment at home so, like everyone at the moment, it's about managing time to the best of our ability."
He is keeping in touch with his club Cork County via WhatsApp, email & Zoom, and the Munster Cricket Union (MCU) are in constant contact, especially around the topic of Strength and Conditioning (S&C). The young left arm spinner is happy with the work being done by the authorities.
"The MCU have a Spond group and there is information being posted into
this often. Also, the S&C coach for the Munster Reds and Heat, Kieran Sheffron, is doing a weekly workout with group of us via Zoom to keep us working hard in this regard. These are really beneficial as I'm sure, like everyone else, you have days where you need that little bit of motivation, so Kieran is like our Joe Wicks!
"Our coaching team have also organised some tactical Zoom sessions with current Irish players, where we speak to them and ask questions. These are really beneficial due to the fact that we can pick the brains of players who have a huge amount of experience." The young Bishopstown man is also trying to add other string to his bow.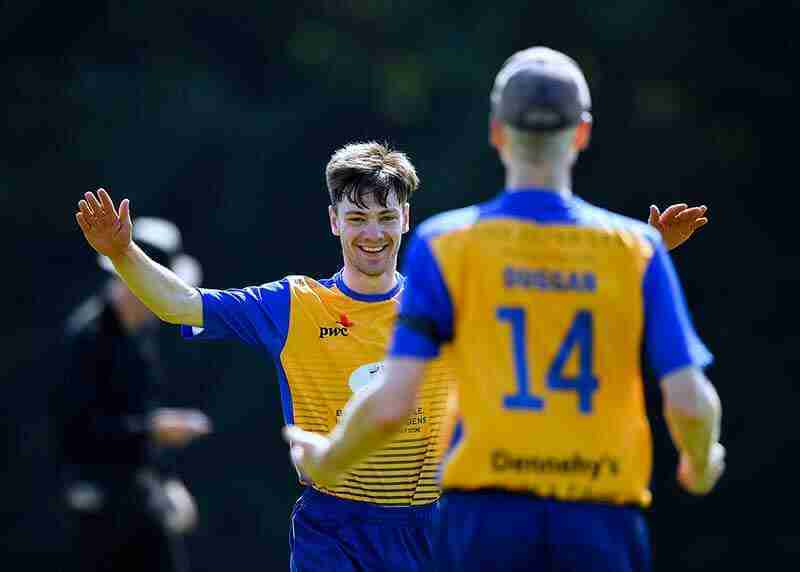 "I've started teaching myself the guitar, using YouTube as my tutor. It's something that I've always wanted to do and now with all this time, I said why not?"
His fitness levels have improved due to the daily sessions and he's also going through certain fielding exercises in his back garden to sharpen certain areas of that facet of the game. He's keen on looking at the bigger picture.
"It shows that cricket is not the most important thing after this pandemic, putting everything into perspective. I think the major positive to arise from this is for us not to take things for granted and appreciate
(Source: Evening Echo)