PJ Moor (C)
Tyrone Kane (VC)
Murray Commins
Matthew Ford
Ali Frost
Mike Frost
Ben White
Curtis Campher
Byron McDonough
Ryan Joyce
Mathew Weldon
Nathan McGuire
Carson McCollough – Loan NCU
Joshua Manley – Loan NCU
Jeremy Bray , Head Coach of the Munster Reds, said –
" I feel this in an extra exciting festival for the Reds as we welcome back or Irish representatives Curtis Campher, Ben White and our skipper Pj Moor who I know will be extra hungry to get out and show the selectors what he is about after not featuring in the world cup qualifiers just past in Zimbabwe.
Also we have 2 Munster Heat players joining the squad in Ryan Joyce and Byron McDonough. Both of whom we feel will bring a lot to the team in regards to talent. Ryan has been a part of the IP 50 games without featuring but hopefully we will get to see him show case his skills on the IP stage.
Carson McCollough has joined us on loan. Carson is with the Irish u19's and someone I have been following for a while. Extremely excited to have him join the Reds for this festival and I have no doubt this level won't phase him.
Hopefully the rain won't get in the way of what looks like another very close fought festival.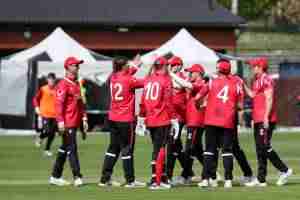 PJ Moor, Captain of Munster Reds, said –
Really excited for the weekend up in Bready. A good chance to see a few players at provincial level, and we are all really looking forward to putting on a strong performance for Munster.

We would like to take this oppertunity to thank Moynihan Couriers who are our Major Sponsor for the Munster Reds for the last 3 years