The new five-man MCU selection committee comprised of Ted Williamson, Robert Duggan, Arun Babu, Arslan Anwar and David Ramsay has announced an initial squad of 19 for the Emerging Tournaments for 2021, in what is going to be an exciting addition to the interprovincial calendar.
The Heat will play both white-ball formats in a packed program to be held mid-summer (fixtures TBA). This is a great opportunity for local players to test their skills against their peers in the other provinces.
An additional number of younger players have been added to a Development squad who will supplement the Heat players, join training sessions and ultimately look to push for places in the Heat group.
"This is the perfect environment for our best young players to learn and compete at a level higher than the Munster Premier League. It's going to be a tough challenge but one which the players are really looking forward to!."

"For cricket in Munster to progress, we need lads in this group to put pressure on the Reds players and it's a great chance to stick their hand up with consistent performances in the Emerging comps."

"The willingness of the Reds players to get involved at Heat sessions, when the schedule allows, will no doubt help in a number of different ways and everyone is really excited about how this will help drive standards with regards to training and playing at the next level"

Ted Williamson
Head Coach  
Munster Heat Squad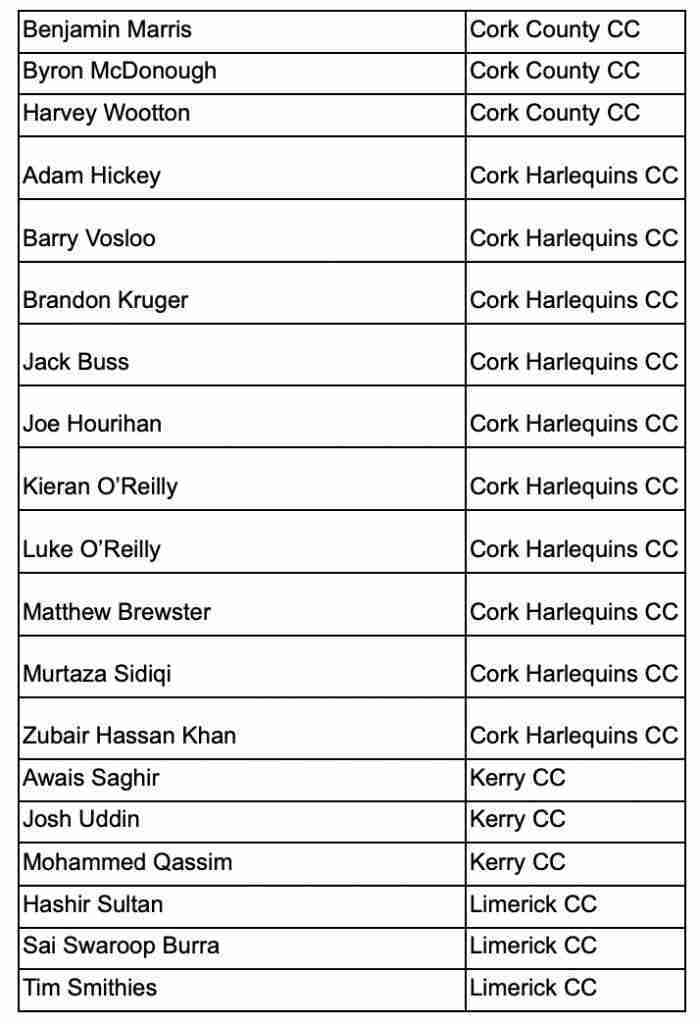 Development Squad