The Munster U-15 team will head to Stormont from Monday 10 July – Thursday 13 July for a four team, 50-over tournament against the other IP teams.
Under 15's Head Coach Abdul stated
"We just finished our training yesterday in Cork and preparations for the games coming up against 2 North Teams. Lots of learning from the game played in Cork last week versus the Leinster U-15 team . Boys are ready and looking forward to Play up in Belfast."
The squad is named as follows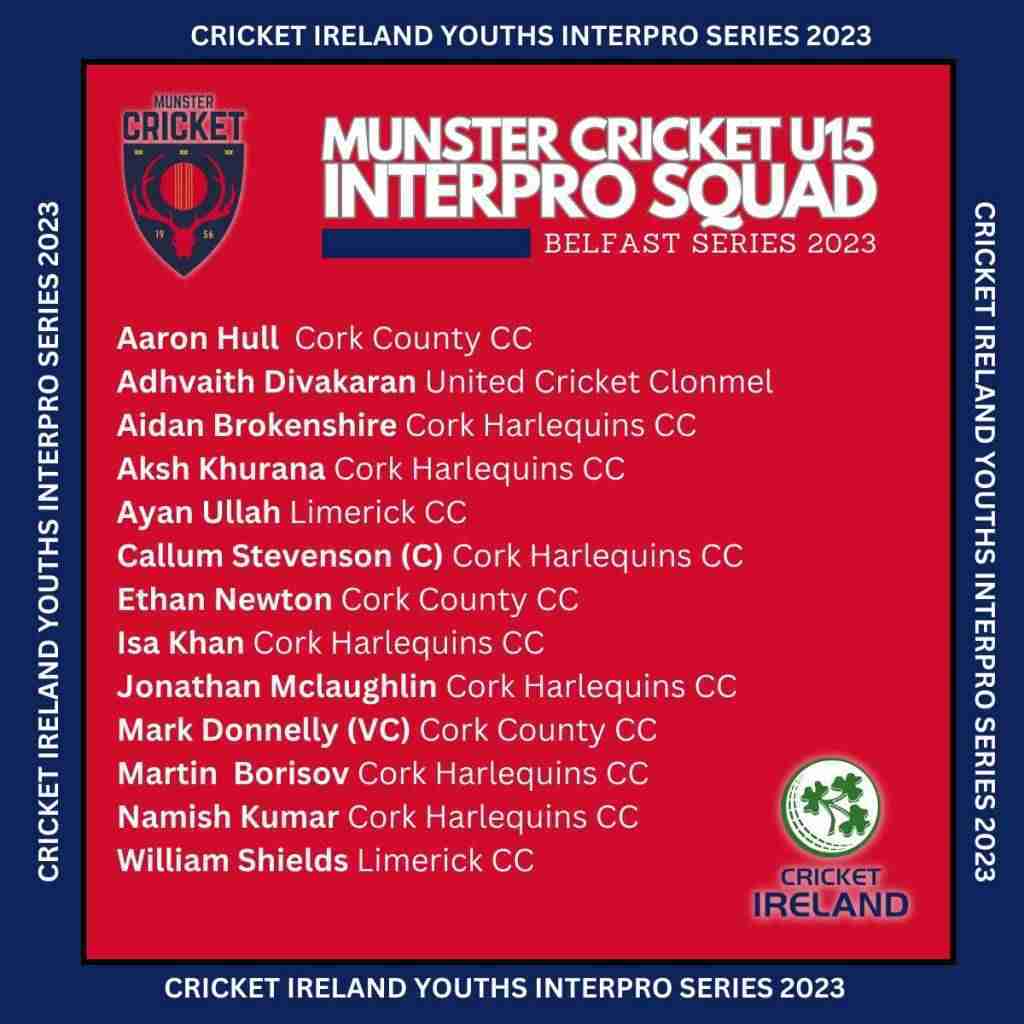 The fixtures for the week are as following

Congratulations and good luck to all those representing the MCU over the week in Belfast and all support will no doubt be appreciated in person or online .
Match startes at 10.45am tomorrow.
Scorecards here: https://live.nvplay.com/ireland/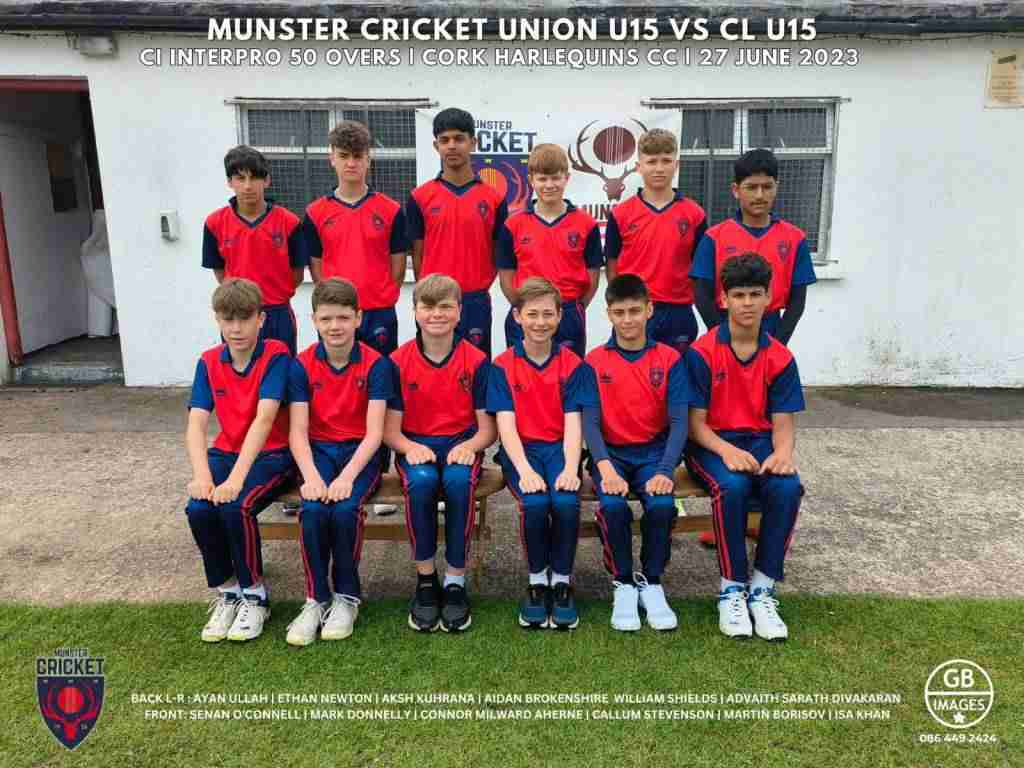 IrishCricket ☘️🏏