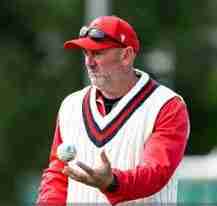 To Register Click HERE
The Munster Cricket Union (M.C.U.) seeks those interested in coaching youth teams for the 2024 season. The role will involve winter, autumn and Summer programmes beginning in October 2023. The M.C.U. is committed to advancing the game through developing young players and coaches. The M.C.U. is looking for those who love the game and want to impart their knowledge to the next Generation. The role will involve working with the current M.C.U. pathway manager, whose excellent experience will support you as you progress on your coaching pathway.
We will look to appoint for positions at U13, U15, U17, Boys and U15 Girls, and a Women's development coach if you are interested in knowing more, click HERE.